Symbiotic Ag Products
Restoring, Revitalizing, Revolutionizing
Who We Are
Symbiotic Ag Products is dedicated to help you produce healthy soil in perfect harmony with biology.
What We Do
Symbiosis AGx has the power to Restore, Revitalize and Revolutionize how you grow your plants, radically improving your harvest.
Why We Do It
The Symbiotic Ag Team is committed restoring soil through organic, environmentally conscience means, in an effort to return our ground to a state of health and vigor.
Symbiotic Ag Products is truly a slice of the American Dream. Our founder, agronomist and chemical engineer Dan Pavich, and his team of support, have spent better than a decade considering the progressing soil health challenges facing today's American farmer.
After these years of development, field/beta-testing and lab analysis, we have developed a dynamic biostimulant, Symbiosis AGx, designed to introduce a diverse biological package to be used in furrow and as a foliar. Today, Symbiotic Ag is positioned to bring this solution to the market at large.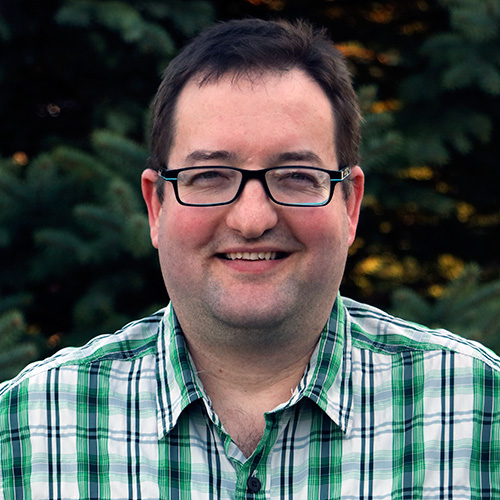 Dan Pavich
Founder and CEO
Our founder, agronomist and chemical engineer Dan Pavich, has spent better than a decade considering the progressing soil health challenges facing today's American farmer.
Restore
verb (used with object) to bring back to a state of health, soundness, or vigor.
After seven decades of chemical applications the minerals in our soils have essentially been locked. When we say "locked," we mean the nutrients in the soil have slowly been disabled to perform the job they had been intended to do. The good news is that these nutrients are not gone, the soil is not stripped down, it simply needs to be set free, or "unlocked." Our freedom fighters come in the form of microbes that live under ground. Said another way, we need biology brought to bear on the years and years of chemistry burdening the natural benefits of our soil.
Revitalize
verb (used with object) to give new vitality or vigor to.
Once these bacteria have been awakened in the soil, part two of our formula goes to work. Symbiosis AGx is a bio-stimulant, rich in amino acids, volatile fatty acids, bio-available minerals and plenty of microbials. These vital nutrients work with the soil biology to enrich the soil directly by creating the perfect microbiome for your plants.
Revolutionize
verb (used with object) to bring about or effect a radical change in .
The easiest and the best litmus test of a plants health is the Brix Test. In one farmers experience in the summer of 2015, a plot of alfalfa was tested before a spray application of Symbiosis AGx, registering a Brix of 7. Four hours after spraying, the same plot registered 12, and it was higher still by morning topping out at a brix of 15. This farmer went on to enjoy his biggest yield yet, and this was his 4th planting of the summer!
Symbiosis AGx has the power to radically improve your harvest. We don't claim it to be an end-all answer to your soil. You should be highly skeptical of anyone who claims to have a "solution in a bottle." Still, when partnered with the right fertilizers, the evidence is clear, Symbiosis AGx will invigorate the soil in your field, cause your crops to flourish, and ultimately increase your yield.
With intentional, diligent use of Symbiosis AGx, the microflora and microbiome begin to flourish and then less and less fertilizers and pesticides will be necessary. The natural biological process to improve your soil will be restored and revitalized. The underground workforce will be freed to carry out their mission of providing the resources your soil and plants require. Your plants will then produce a healthy and high yield crop with higher nutritional value. All without adding to environmental toxicity resulting in greater human health and with a promise of Mother Nature to provide food for all who lives on this great and beautiful planet Earth. This is the revolution!
We're doing more than restoring soil, we're restoring the nutritional value in the food it produces
We believe the most effective soil nutrition is certainly the most natural soil nutrition. We believe that fertilizers developed in a lab, made up of synthetic chemical compounds and designed for short-term results, are ultimately counter-productive and damaging to the sustainable vitality of the earth. This is why the base of our product is whole fish, paired with bacteria.
Environmentally Conscience
At the heart of everything we do is the idea of creating win-win-win scenarios. We strive to be socially responsible. We source our raw materials as locally as we are able. We are always exploring ways to minimize our carbon footprint. We solve big problems with real solutions, and not the typical "green revolution" solutions. We work to find solutions that work, are sustainable and, yes, symbiotic in nature. We like turning two negatives into a positive and do it by sourcing invasive species. This helps reduce the population of these invasives in our ecosystem and turns them into a powerful product. Our commitment to this isn't just lip service — it's our passion.
The Symbiotic Ag Team are believers in Genesis 1:1 "In the beginning God created the heavens and the earth…" We believe mankind was placed in dominion over the earth, as described in Genesis 2, not to devour and destroy it, but to be good stewards of the land and the animals on it. Thus, this business effort comes with a powerful "why" component. We believe our products and our business play a part in restorative effort to return our ground to a state of health and vigor, as God intended.
Download Our Brochure
We are hard at work putting together a comprehensive brochure. Stay tuned to download your copy!
Brochure